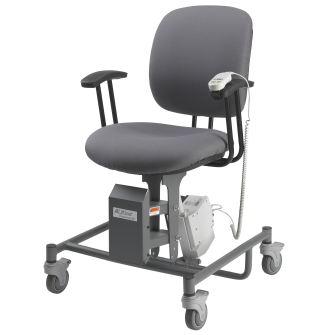 All Purpose Chair (for Home Offices)
Our New All Purpose Chair integrates our award winning Lift technology in a functional chair design giving users unprecedented mobility to interact in many, previously inaccessible environments.  
Call Us to Order - (877) 665-4381
Play Video Demo
Looking for our Toilet Lifts?
Learn more about LiftSeat, start building your own custom toileting solution, or shop our accessories.