Back
3 Easy Ways to Reduce the Burden of Caregiving for Non-Professional Caregivers
05/14/2022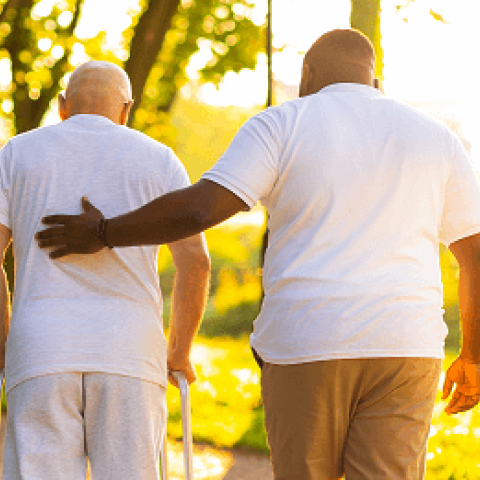 Being a primary caregiver for a loved one can take a serious toll on your health – especially if you, like many, are caring for a family member at home without any formal training. In the US alone there are around 43.5 million non-professional home caregivers.1 Often, caregivers give so much of themselves in support of their loved one, their own health and needs take a backseat. But it's important to take care of yourself–both for you and the person you are supporting. Here are a 3 ways to reduce the mental and physical burdens of being a non-professional caregiver.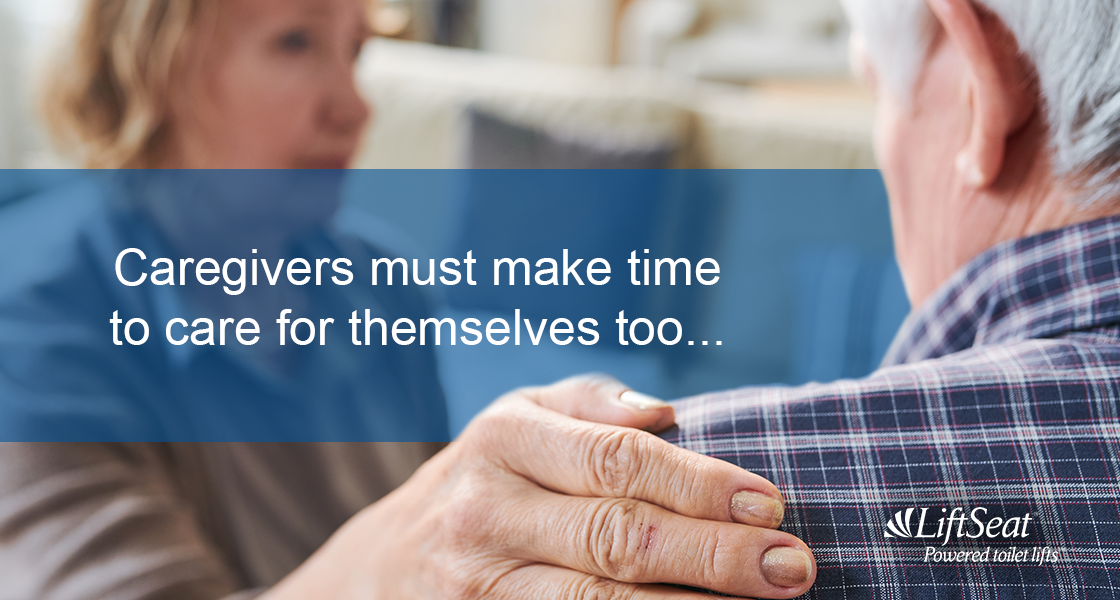 1. Build a Sustainable Support System  
A reliable support system is one of the most important considerations for an at-home caregiver. You might feel like it's your job to be available 100% of the time for anything your loved one needs, but one person simply cannot handle everything alone. Remember the saying it takes a village to raise a child? The same is true during late life care. There are many resources for community support and assistance, ranging from online to in-person. 
Here is a list of some popular caregiver resources: 
Also, if you've got other family members locally, consider making a schedule to share the caregiving and give yourself a break.
 
2. Get an Extra Pair of Hands with Helpful Tools & Technology
Although being an at-home caregiver will always require physical support, new in-home products are emerging to ease the daily burden. From walk-in bathtubs, or small improvements such as a shower grab bars, there are many ways to make living at home safer and more comfortable. 
Helping in the bathroom is an important, and often embarrassing part of a non-professional caretaker's job. We don't think about how often we use the restroom until it requires assistance. Products such as the LiftSeat Powered Toilet Lift help with the entire sit-to-stand motion when using the toilet, which allows for more independence in the bathroom. LiftSeat differs from other toilet technology in the fact that it also works with a bidet, so there is no cleaning assistance required from the caregiver after using the bathroom.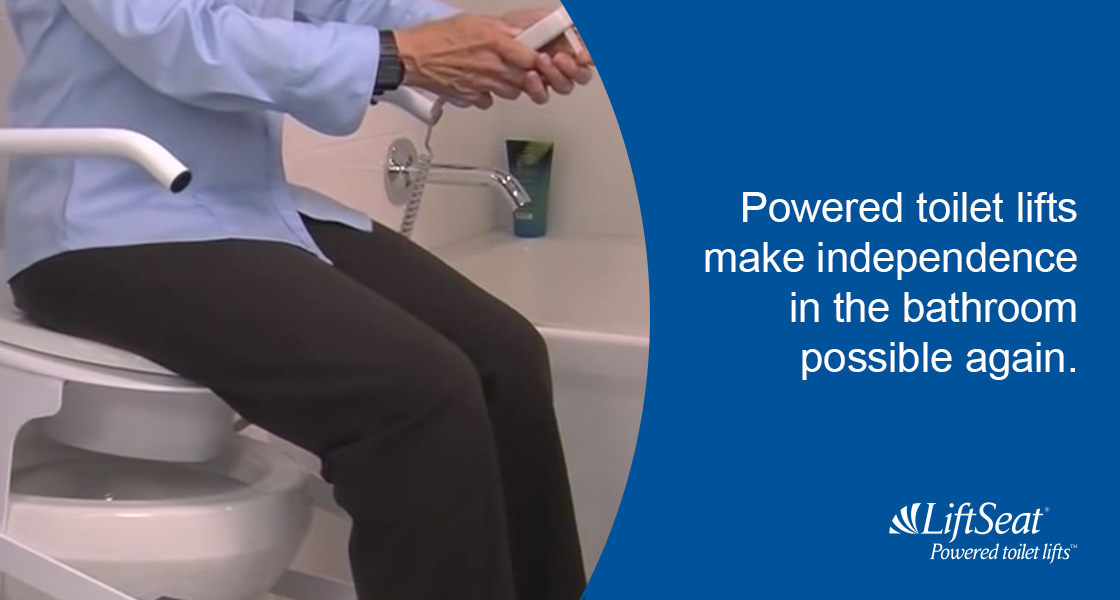 3. Make Time for Yourself
Caregivers provide the best support when they're in a healthy state of mind and body. There comes a point with every home caregiver where they will need support and assistance to recharge and navigate the difficult times. 
Making time for yourself can come in different forms, whether that is accepting help from friends or family, going for a walk, making sure you eat a nutritious meal, or even joining a caregiver support group. No matter what they are, finding the right self-care tactics and making time for them is crucial. If you're finding you have trouble making the time, consider adding it to your calendar and intentionally blocking out time that is just for you.
We know your job is challenging—thank you for all you do! Click here to browse more resources for non-professional caregivers. To learn more about LiftSeat, give us a call at 1-877-665-4381 or email us at info@liftseat.com. We are always here to help!
 
References: 
1.    Alliance, Family Caregiver. "Caregiver Statistics: Demographics." Caregiver Statistics: Demographics - Family Caregiver Alliance, Family Caregiver Alliance, https://www.caregiver.org/resource/caregiver-statistics-demographics/ 
This content is not intended to be a substitute for professional medical advice, diagnosis, or treatment. Always seek the advice of your physician or other qualified health provider with any questions you may have regarding a medical condition.