Back
3 Hospital-Based Technologies to Make Home Care More Comfortable
05/14/2022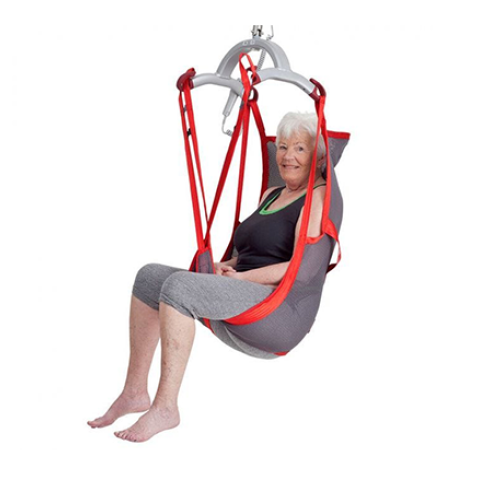 Over 7 million people are receiving home care every year in the US1. Most homes are not naturally equipped to handle the long-term care of a patient, but you can easily modify your home with a few pieces of equipment commonly used in hospitals to maximize comfort for both patient and caregiver. 
Hospital-grade medical equipment modified for home use is desirable for a few reasons:
It's already been validated as an effective tool
It is designed for the rigors of frequent and prolonged use
It allows for more advanced care in the comfort of home 
It minimizes the risk of injury to caregivers and patients
Here are 3 popular pieces of hospital-based technology that you can use at home to make home care safer, easier, and more comfortable:
 
Patient Lifts
For people unable to support themselves physically, patient lifts are immensely helpful to prevent transfer-related injury to both patients and caregivers. Some people may confuse patient lifts with patient slings because they are often talked about in the same context. Patient lifts (or "hoists") refer to the lifting mechanism itself, while slings refer to the flexible, durable piece of fabric that attaches to the lift and cradles the patient during the transfer process. 
There are several types of lifts and slings available, each designed for specific patient needs. When looking at lifts for general, everyday use, you will mostly likely be deciding between a manual and a power patient lift. Manual lifts are more affordable than fully-powered lifts, but require more work by the caretaker to operate. Here is a helpful overview of common lifts available for purchase at a wide range of prices.

Powered Toilet Lifts
Falls in the bathroom are a leading cause of injury, at both in-patient care facilities and home. Many of these falls occur while getting on and off the toilet. A lot of people opt for plastic toilet risers to raise the seat height, but interestingly, research has shown that "seat height that is too high (> 120% of lower leg length [LLL]) or too low (< 80% of LLL) can impede safe transfer and result in falls."2 A better solution is a powered toilet lift. 
Powered toilet lifts can help prevent falls by providing sit-to-stand assistance for individuals unable to independently get up and down from the toilet. The LiftSeat Powered Toilet Lift is a popular option due to its simple design and many configuration options. Here are a few of the unique features and customization options that set LiftSeat apart from other toilet assistance products:
It can be modified with a bidet attachment for hands-free cleaning 
It can easily be converted into a bedside commode as needed
It is free-standing and compact, so it works in most existing bathrooms with no need for tools to install securely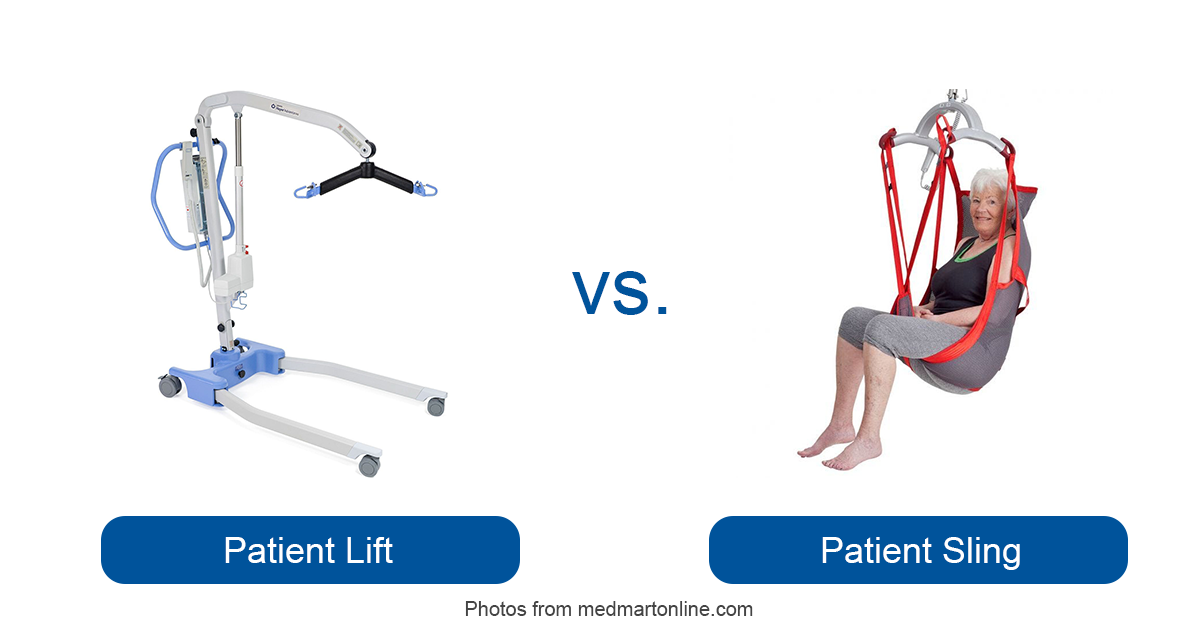 Hospital Beds
Hospital beds are another common must-have piece of at-home medical equipment. These beds can raise and lower different areas of the body and are especially useful for people who require frequent repositioning in bed or elevation of the head/upper body due to certain conditions.3 
There are an overwhelming number of options available when choosing a hospital bed, but here are few considerations that can help you narrow it down4:
How mobile is the patient?
For patients who are less mobile, you may want to consider a bed that can fully raise and lower for easier transfers.
How large is the patient?
Hospital beds come in different sizes, so getting one that is sized appropriately for the patient is important for maximal comfort and ease-of-use.
How strong is the caregiver?
Is the caregiver strong enough to manually adjust height and positioning settings using a crank? If not, an electric bed is best.

Hospital beds are generally more costly than the other 2 pieces of equipment discussed here (depending on whether you are renting or buying), but the benefits of safety and added comfort make the cost worth it for most.

The Comforts of Home
For the millions of people receiving home care every year, comfort is a top priority – for patients and caregivers alike. Medical equipment like patient lifts, LiftSeat powered toilet lifts, and hospital beds are used by thousands of people every day to improve their home care experience and maximize the comforts of home.
 
References:
1.    FDA Center for Devices and Radiological Health. (2018, August 31). Home Use Devices. U.S. Food and Drug Administration. https://www.fda.gov/medical-devices/home-health-and-consumer-devices/home-use-devices 
2.    Capezuti, E., Wagner, L., Brush, B. L., Boltz, M., Renz, S., & Secic, M. (2008). Bed and toilet height as potential environmental risk factors. Clinical nursing research, 17(1), 50–66. https://doi.org/10.1177/1054773807311408
3.    Mid-Island Medical Supply. (2009). Medicare and Insurance Guidelines. http://www.midislandmedical.com/medical-and-insurance-guide.html 
4.    Piedmont Medical. (2020, Jan 28). Factors to Consider When Choosing a Hospital Bed for Home Care. https://piedmontmedicalinc.net/factors-to-consider-when-choosing-a-hospital-bed-for-home-care/
 
This content is not intended to be a substitute for professional medical advice, diagnosis, or treatment. Always seek the advice of your physician or other qualified health provider with any questions you may have regarding a medical condition.