Back
4 Thoughtful Gifts for Elderly Friends and Family
08/04/2022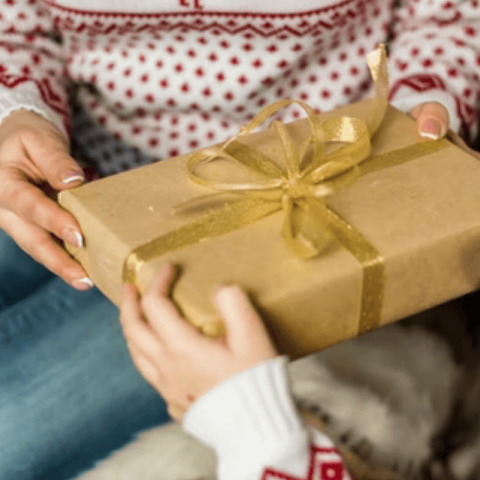 During the holiday season, many of us struggle to find the perfect gifts for our friends and family—especially for the person who "has everything!". We know, it's hard...you want to show your love, but finding the perfect present (especially for elderly individuals in our lives) is difficult. They don't need or want more "things" cluttering their homes - so what can you give? We've got a bunch of ideas to help!
Think about giving items (or services) they will regularly use and provide above-and-beyond utility on a daily basis. We've curated a list of 4 thoughtful gift ideas for elderly friends and family that will save the day:
 
Meal Subscriptions
Meal subscriptions are the perfect way to provide help to loved ones who have trouble cooking and can be a fun experience that allows them to try new without the hassle. Check twice before you order, there's a difference between meal subscriptions and meal kits. Meal subscriptions are prepared meals that are ready to eat. Meal kits send the ingredients and instructions and require you to prepare the meal yourself, which might be fun for more active senior citizens but frustrating for others.

Digital Pictures Frames 
Digital picture frames are another fantastic gift idea for seniors, especially with the increased feelings of isolation and loneliness many are feeling as a result of the COVID-19 pandemic. Setting up a digital picture frame might be difficult for some elderly individuals, so plan to have a tech-savvy family member set it up for them before you wrap it up for your loved one. Digital frames enable you to easily send new photos to the frame to keep memories fresh and new. 

Magnetic Jewelry Clasps
Magnetic jewelry clasps may not top the list of "this year's hottest presents", but for people who struggle with their favorite jewelry, they are perfect! Approximately 1 in 4 adults in the US have arthritis – and it is most prevalent among older individuals.1 When arthritis affects the hands it can make the once simple task of putting on a bracelet or necklace difficult and frustrating. These simple clasps make it much easier for arthritis-sufferers to put on jewelry without having to ask for help.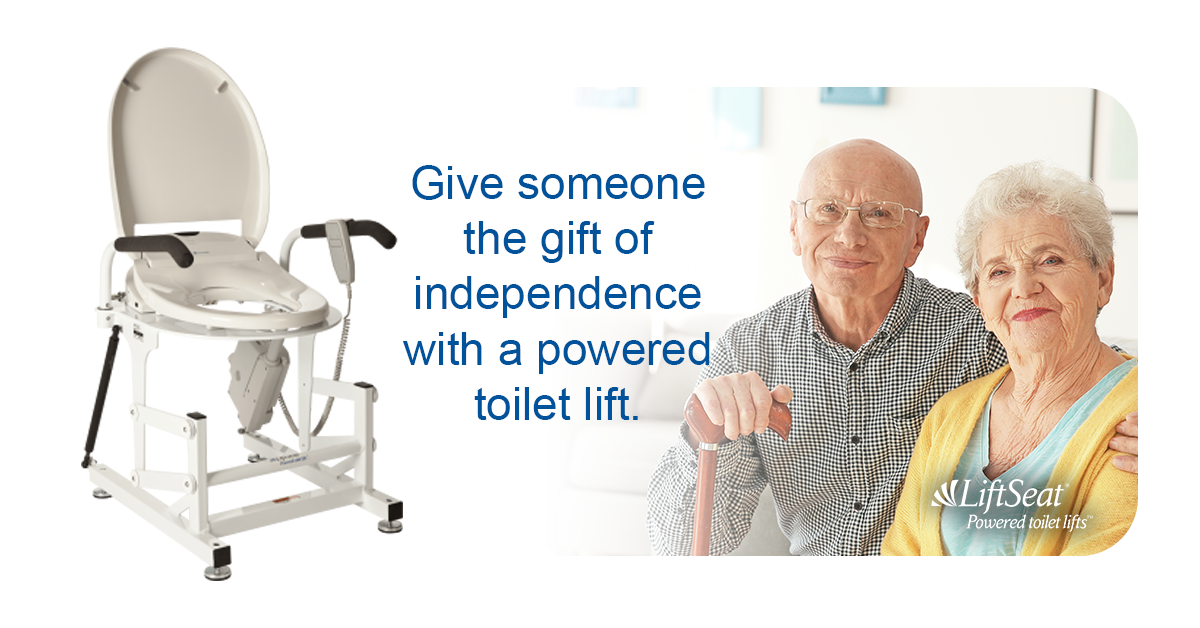 Powered Toilet Lift
Many elderly individuals also have difficulty using the bathroom. Asking for help in the bathroom is not like asking for help putting on a piece of jewelry. People want to use the bathroom privately and may feel embarrassed having to ask for help. A tool that makes using the toilet easier is not something that most people would think of as a thoughtful gift. But it's not about the tool itself - the true gift is the independence it provides.
The LiftSeat powered toilet lift is one of the best options currently available. It virtually eliminates the need for assistance in the bathroom. It installs directly over the existing toilet and works by gently lowering the user onto the toilet and then slowly standing them back up. The LiftSeat is also the only power toilet lift that can be fitted with a bidet for true independence in the bathroom. 
So, if you are looking for a unique gift for someone in your life that has had a lifetime of gifts, think about gifting something that keeps giving long after the pretty paper and bows are removed. 
 
References:
1.    "Arthritis Data and Statistics." Centers for Disease Control and Prevention, 10 Oct. 2021, https://www.cdc.gov/arthritis/data_statistics/national-statistics.html 
This content is not intended to be a substitute for professional medical advice, diagnosis, or treatment. Always seek the advice of your physician or other qualified health provider with any questions you may have regarding a medical condition.