Back
Easing Standing, Anywhere in the Home
12/07/2022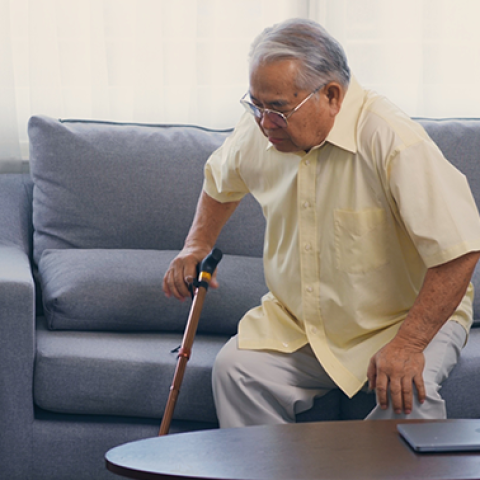 If you have trouble getting up from a seated position, you know too well that each room in the home offers unique challenges. From the couch to the dining room chairs, and of course the dreaded toilet that always feels just a little too low. 
Lifting mechanisms exist for many rooms in the home, but many are not portable. There are portable, "on-seat" types of lifts, but they are often limited in their lifting ability and don't secure well (depending on the type of seat they're used on). 
To address this need for reliable, portable lifting assistance, LiftSeat recently released an all-purpose chair that can be used virtually anywhere in a home (or office) setting. Here are a few ways you can use this versatile chair to make daily mobility easier - and safer.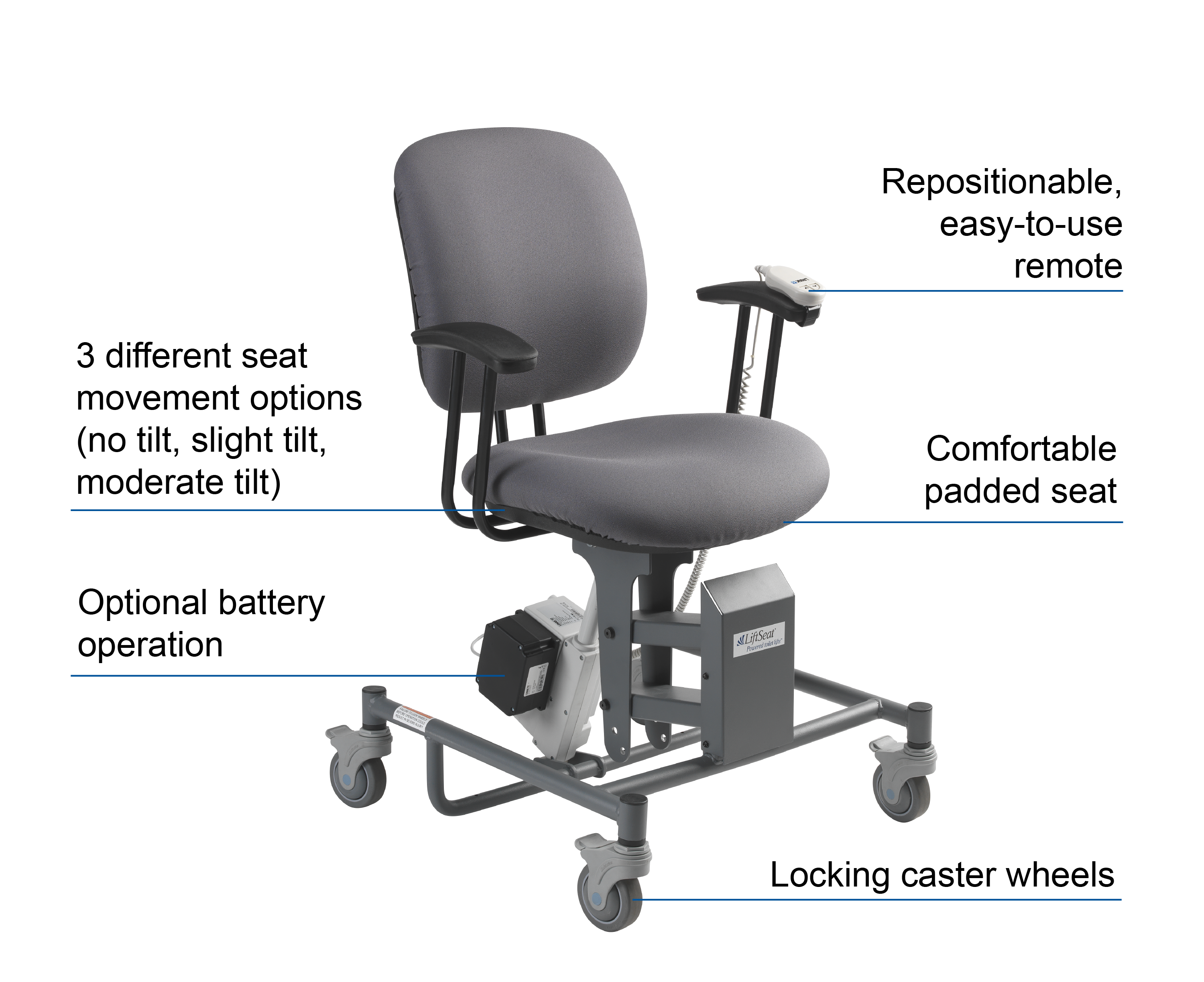 Getting Dressed
The LiftSeat Chair is a great option for people who need to sit down while getting dressed. Unlike standard chairs, walkers, or beds, which are challenging to stand up from and often require a helping hand, a lifting chair provides greater independence by allowing users to stand on their own.

Preparing Food
The kitchen is not a good place to feel unsteady. The LiftSeat Chair can be easily moved from sink to stove, providing reliable standing assistance when and where it's needed. The locking caster wheels also ensure the chair won't move unexpectedly. 

Enjoying a Meal
A dining chair can be quickly replaced with the LiftSeat Chair to allow for comfortable dining and frustration-free assistance in getting up when the meal is finished. The chair also rolls comfortably on hardwood and most rugs, making it easy to position.

Watching TV
A soft padded seat and lumbar support make the LiftSeat Chair suitable for sitting and enjoying a favorite tv show or book. Unlike plush couches and chairs that need a good push to get up from, LiftSeat provides complete sit-to-stand assistance with minimal muscle strength. 

Being Productive
The LiftSeat Chair can fit comfortably anywhere a standard office chair does, to provide sit-to-stand support while working from home or working on a favorite hobby. It also has optional battery operation, so no need to always be near an outlet. 

Getting Some Air
When the weather's nice, enjoy some time outside on the porch or patio without being worried about getting up from low-slung patio furniture (that's probably been sitting out in the sun getting brittle and may or may not withstand the force needed to push up). 

Privacy in the Bathroom
The bathroom can be particularly difficult (and dangerous) to navigate. The LiftSeat Power Toilet Lift, which uses the same lifting technology as the All-Purpose Chair, installs easily in most bathrooms with no tools or modifications required. With a built-in toilet seat (and optional bidet), this lift gently lowers users onto the toilet and then slowly raises them off again when they are finished, so they don't need to rely on lower body strength or caregivers to safely, comfortably and privately use the toilet. 

Muscle weakness doesn't care which room you are in – if you need help standing up, you deserve a reliable lifting solution that can move with you. The LiftSeat All-Purpose Chair takes the same award-winning lift technology that thousands of people rely on daily to safely use the toilet and makes it available for use anywhere in the home. 
To learn more about this new all-purpose lifting solution from LiftSeat, click here or call 1-877-665-4381.
 
This content is not intended to be a substitute for professional medical advice, diagnosis, or treatment. Always seek the advice of your physician or other qualified health provider with any questions you may have regarding a medical condition.