Back
Invest in a Powered Toilet Lift to Prevent Costly Falls
08/04/2022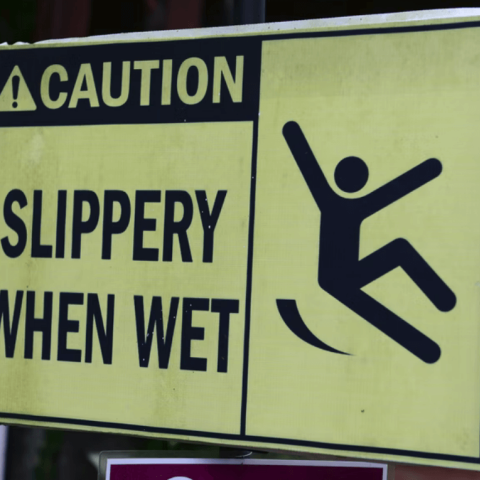 For those who struggle with a chronic condition or age-related mobility concerns, in-home falls are a costly concern. Falls are a leading cause of injury at home and can end up costing tens of thousands of dollars.
Many falls happen in the bathroom where the hard surfaces are unforgiving. One effective way to mitigate the risk of falls in the bathroom by installing devices to make getting on and off the toilet easier. Depending on individual needs, a simple on-seat plastic toilet riser may be a good, inexpensive solution. For those who lack upper body strength or are at greater risk for falls, it may be worthwhile to invest a powered toilet lift. 
Powered toilet lifts are more costly than grab bars or over-toilet risers because of the mechanics required to fully raise and lower users. These powered lift solutions do, however cost thousands of dollars less than a fall while providing privacy, better quality of life, and independence for the user. Here's a quick breakdown of the dollar and cents:

The Cost of Medical Care - An Average Fall Costs Over $30,000
For people in the United States, the median cost for an ambulance ranges from a few hundred to several thousand dollars1. Emergency room visits aren't cheap either. One study found that as age increases, so does average cost for emergency room visits, and that the "average cost per visit was highest among patients aged 65 years and older." 2
If a longer hospital stay is required, medical bills quickly multiply. Johns Hopkins reports that "on average, the hospitalization cost for a fall injury is $34,294…"3 Over a 2-year window, researchers looking at fall data in the US also found that "there were an estimated 7,946,000 fall-related ED visits per year", and that "the mean injury severity score increased significantly with the age of the patient"4. The study further went on to point out that individuals 65 and older were also most likely to be hospitalized following a fall-related emergency room visit, making up 62% of the 860,000 recorded hospitalizations.

The Cost of Next-Level Care – 3 Times More Than a Mortgage
Assisted living (the common next step after a bad fall and extended hospital stay) is also quite costly. "According to a National Center for Assisted Living report, the median cost for assisted living in the United States is about $4,300 per month or $51,600 annually."5 This is over 3 times more expensive than the average monthly mortgage payment in the US, which is "$1,275 on a 30-year fixed mortgage"6. Additionally, more people prefer to remain at home because it is where they are most comfortable, so maintaining at-home independence not only reduces cost burdens, but typically improves quality of life.