Back
Making Daily Tasks Easier When Living with Neuromuscular Disease
08/04/2022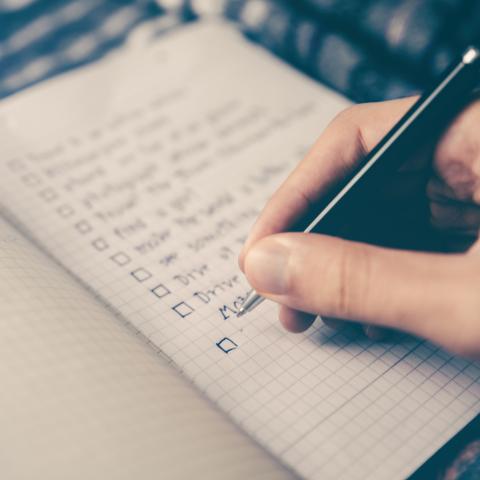 Living with neuromuscular disease can make even simple daily tasks seem daunting. Typical home environments are not well-suited to the needs of people with these conditions (amyotrophic lateral sclerosis (ALS), multiple sclerosis, and muscular dystrophy, just to name a few). However, there are some creative solutions and innovative technologies that can make performing daily actions such as preparing food and using the bathroom easier.
In this article we'll take a look at 3 challenging everyday tasks and a few helpful tips and tools to make them easier.
Getting Dressed
For those with limited mobility and muscle strength, one of the simplest ways to make getting dressed easier is to choose clothes that are easy to put on and remove. Avoid buttons and clothes that fit too tight which can make independent dressing more challenging. Instead, opt for loose fitting clothes with roomy necklines, easier closures such as Velcro, and elastic waistbands that make pulling clothing on and off easier, either independently or with the assistance of a caregiver. 
Working with an occupational therapist (OT) can also benefit patients suffering from neuromuscular conditions. OTs can work with individuals to identify current daily friction points and provide expert guidance for working around them to accomplish daily activities. The National Multiple Sclerosis Society offers a great overview of the helpful role OTs play in empowering people to continue independently performing their daily routines, stating "Occupational therapists are integral members of the MS healthcare team, working with patients and their families to develop and implement practical solutions to the challenges of everyday living with MS."1
Going to the Bathroom
Using the toilet can be one of the most challenging (and dangerous) daily tasks, both for those needing assistance and their caregivers. "Naturally, people with neuromuscular diseases [also] prefer to take care of their own bathroom needs for as long as possible."2
Grab bars installed near the toilet and plastic toilet risers are popular bathroom modifications, but they are not always the most practical for those with neuromuscular conditions. Both require at least a moderate amount of upper body strength to either lower oneself onto or pull/push up from the toilet, which many people with advanced neuromuscular conditions cannot do. They also do not help with the task of cleaning oneself.
Another more practical option is a powered toilet lift with a bidet. The LiftSeat Powered Toilet Lift uses an electric lifting mechanism to gently lower and lift individuals onto and off of the toilet. It fits over most toilets (with no modifications or advanced installation needed) and can be customized based on specific needs. With an optional bidet and bedside commode, this bathroom helper is very versatile and provides a greater degree of independence. Leslie, who suffers from inclusive body myositis, says that she uses a LiftSeat "with battery pack and adjustable leg extensions…and have found it to be just the ticket for enabling independence."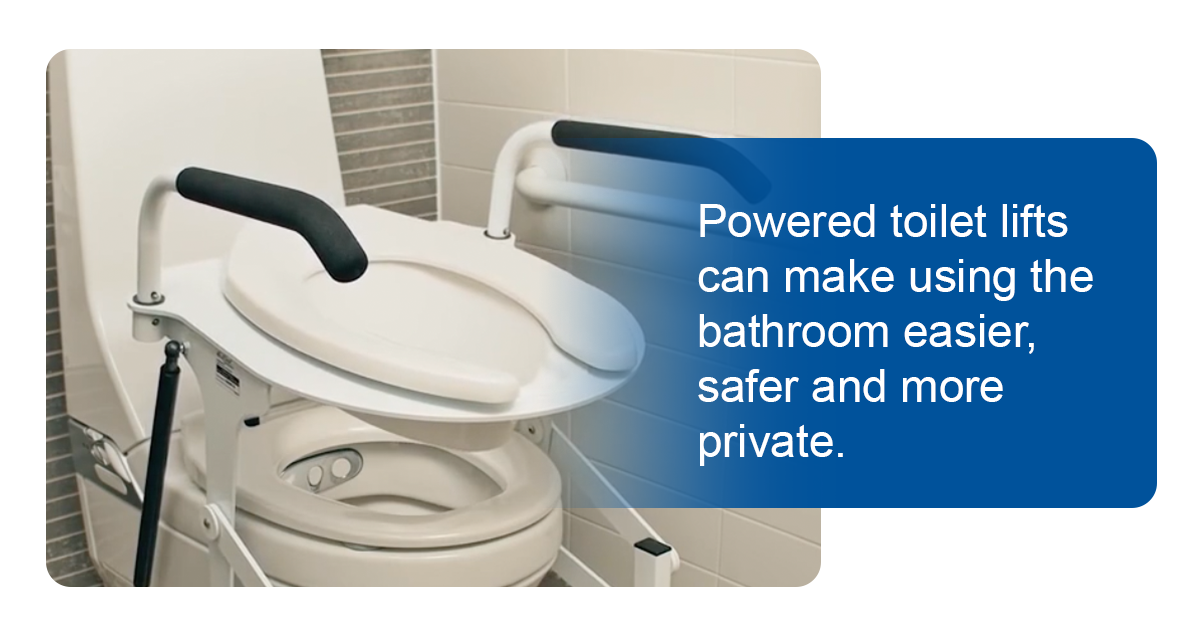 Preparing Food
For those who are able to prepare food largely on their own, making a few small modifications in the kitchen and getting creative with everyday household items can have a real positive impact. In this post from the Muscular Dystrophy Association (MDA), one occupational therapist says, "I advise patients to use pizza cutters instead of knives if they have the use of only one hand…and a hanger with pants clips can be used to keep a cookbook open; hang it on an upper cabinet handle for easy reading."3 Other helpful considerations include storing food in easy to open containers, arranging the kitchen so that as much as possible is within easy reaching distance, and employing a grabber tool when necessary.
For others, like Joe Akmakjian, who lives with spinal muscular atrophy and relies on the help of a caregiver to prepare meals, it's less about physical modifications and more about mental ones. Joe, who loves to cook (and eat!), says that participation and guidance are key to making mealtime easier and enjoyable. In this guide he wrote for the MDA, he says, "Cooking through the hands of someone else is a talent. I can't just tell my personal care assistant what I want to eat and expect it to magically appear and taste exactly how I like it. I have to guide their hands."4
 
Making Modifications that Work for You
Everyone living with a neuromuscular disease faces unique challenges, so it really comes down to finding solutions that work for your specific circumstances. Connecting with others living with these conditions, or professionals like OTs, to discover the tools and techniques that they have found most useful is a great way to identify potential options. Also, doing your research before purchasing assistive products is important. There are a lot of products currently marketed at people with limited mobility, so making sure a product meets your individual needs (both current and future) will save you time, money, and frustration.
References:
1.    Ghahari, Setareh, and Marcia Finlayson. "A Resource for Healthcare Professionals - Occupational Therapy in Multiple Sclerosis Rehabilitation." National Multiple Sclerosis Society, 2018, www.nationalmssociety.org/NationalMSSociety/media/MSNationalFiles/Brochures/Clinical_Bulletin_Occupational-Therapy-in-MS-Rehabilitation.pdf
2.    "Guide for Caregivers." Muscular Dystrophy Association, 2018, https://www.mda.org/sites/default/files/Guide-For-Caregivers-2018.pdf 
3.    Albrecht, Donna. "7 Ways to Make Life at Home Easier." Muscular Dystrophy Association, 18 May 2020, www.mda.org/quest/article/7-ways-make-life-home-easier
4.    Akmakjian, Joe. "Cooking with Caregivers: A Guide." Muscular Dystrophy Association, 25 May 2017, https://strongly.mda.org/cooking-caregivers-guide/ 
This content is not intended to be a substitute for professional medical advice, diagnosis, or treatment. Always seek the advice of your physician or other qualified health provider with any questions you may have regarding a medical condition.