Back
Top Tools to Make Using the Toilet Easier When Your Mobility is Limited
08/04/2022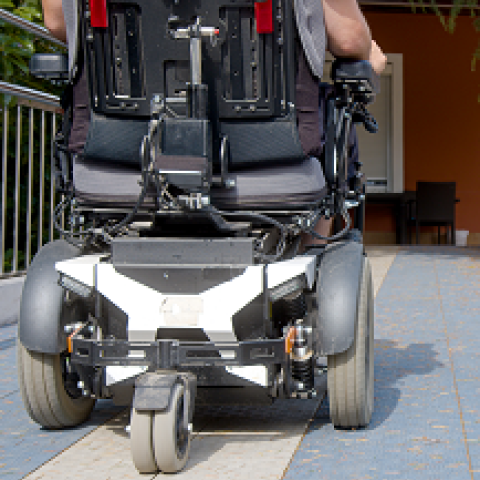 Using the bathroom can be one of the most dangerous daily activities for people with limited mobility. Research has shown that almost 25% of adults over the age of 65 will experience a slip and fall incident each year1.
Fortunately, there are a number of assistive devices, like grab bars and powered toilet lifts, that can help ensure your bathroom experience is safe and supported. In this post, we will discuss some of the available options and when it makes sense to using consider each.
Grab and Go
Grab bars are graspable mobility aids that offer limited stability for people with muscle weakness. These aids can easily be mounted onto a wall near the toilet or shower. The simplistic design of the grab bar is ideal for people of moderate strength who are able to largely move independently on their own. For people who have limited upper body strength, however, grab bars may not be a great option.
Rising to the Occasion 
Toilet seat risers are plastic structures that sit on top of the toilet to provide elevated seating. They typically add 2 to 6 inches of height to the toilet (depending on the needs of the patient) and can benefit people who struggle with joint stiffness, specifically in the knee and hip areas. 
As they are manufactured from plastic, toilet seat risers can sometimes shift or break under weight, so this option is really best-suited for people who have moderate strength in their upper and lower extremities. 
Powered Up
For those who are looking for more versatility and durability, powered lift toilets are a great choice. These devices use a gentle but powerful hydraulic system to slowly lower users down onto the toilet and then lift them back up to a standing position, so they are good for people who lack the strength to support themselves through the sit-to-stand motion path.
The LiftSeat Powered Toilet Lift is one of the most highly rated assistive devices in this category. LiftSeat is also one of the only at-home powered toilet lifts that offers a bidet option for cleaning and is able to comfortably accommodate heavier individuals (up to 400lbs), making it a true total toileting solution.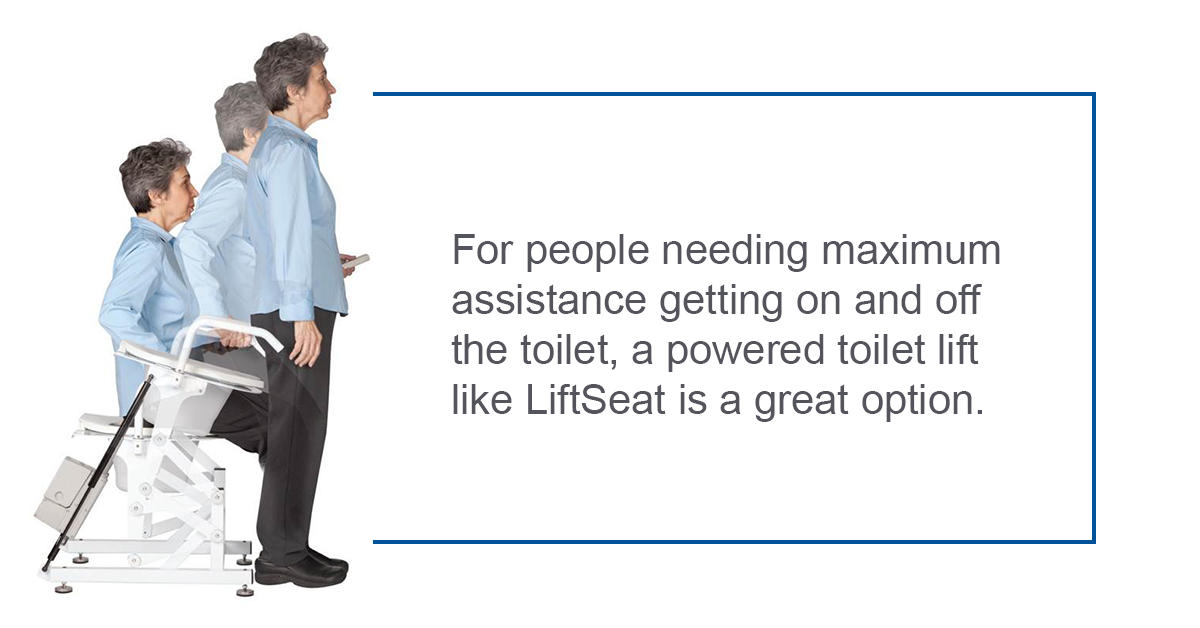 Still Need Help Deciding?
Don't wait until a fall happens to start thinking about assistance in the bathroom. There are many helpful tools currently available to make using the toilet easier and safer for those with limited mobility. For people who only need a little bit of help, grab bars and toilet risers are a good option. For those who need more assistance, either currently or in the future, a powered toilet lift may be a better long-term investment. No matter what your needs, you should consider speaking with a healthcare professional such as an occupation therapist who can assess your individual situation to provide a personalized recommendation.
 
References:
1.    "Important Facts about Falls." Centers for Disease Control and Prevention, 10 Feb. 2017, www.cdc.gov/homeandrecreationalsafety/falls/adultfalls.html